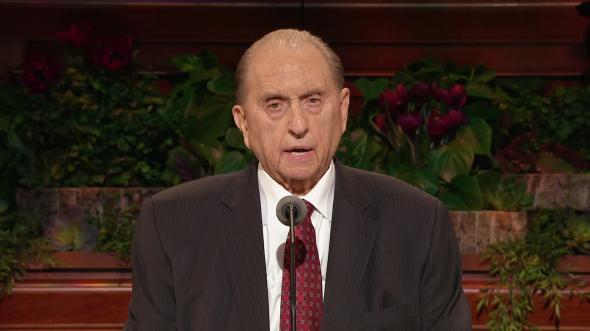 Number One:
One of the many things that my RT (religion teacher) has taught me by word and by example is: "Don't be a lazy spiritual learner." In fact he has said those exact words a few times :) This applies especially to the most current scripture we have: General Conference. He suggested that as we read and study the General Conference talks, we continually ask Heavenly Father, "Is this what you want me to learn from this talk?" When we finally feel that we received the intended messages for us personally, move on to the next one. It's been a game changer for me. Right after last October's General Conference, I listened to an old talk by Sheri Dew where she challenged herself to listen to at least one talk a day from the previous General Conference, until the next one. Doing that means you really do listen to talks over and over and over. But doing that prayerfully, has made it impossible for me to not receive the spiritual help that the Spirit has personalized just for me.
Number Two:
I love the brethren. I love the sisters. As I watch, listen, read, and study their messages, I am overwhelmed that I get to be a part of them. I feel such a kinship. It's kind of like how I feel at the temple. As I take in all of the heavenly helpers and patrons, I sometimes think, "These are my people. This is who I am and I love it." I just feel a huge envelopment of love and truth and holiness--a divine connection of Spirit to spirit.
All that to say that I hope I never take General Conference for granted. I'm
holding fas
t to the messengers and messages from God in a world that is spinning further and further away from Him.
Can I get an amen?